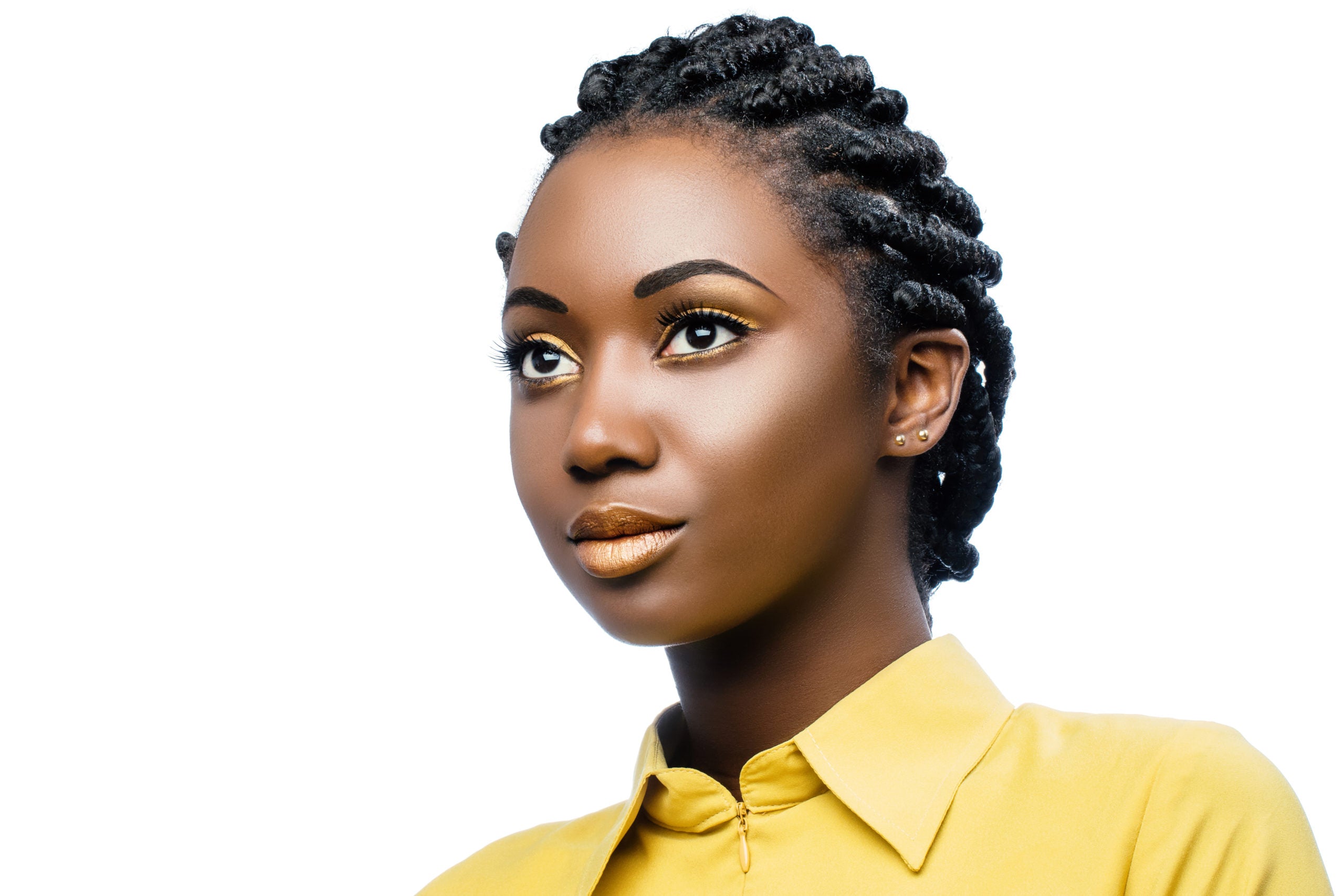 Ladies, we know with summer being here we all want to perfect those summer bodies. A big issue natural women face is trouble with their hair after the gym. We have a few tips for you all to help maintain all those beautiful coils and curls while trying to stay fit.
How you style your hair in the gym is key. It is normal to want to put your hair in a quick ponytail and think nothing of it. When in the gym just like your body your scalp sweats. Perspiration is the leading problem when it comes to natural girls' hair. So, when working out have a loose scarf on your hair to keep it out of your face. Or a silk bonnet to give your hair and scalp room to breathe.
Aftercare for your hair in the gym is just as important. Again, perspiration is a black girl's number one hater. It not only kills those beautiful styles, but it dries our scalps as well. Moisture is your best friend. Get an oil that you love and make sure to grease your scalp every night after working out to prevent breakage. Then retain as much moisture as possible, and put on a real satin bonnet for natural hair.
Co-wash your hair instead of washing it every night. As most of our natural girls know, washing your hair constantly can strip our curls and coils of their moisture. We recommend a good co-wash to get that layer of dirt and sweat off after the gym. That way your natural layer of moisture is not stripped every night.
Protective styles are always ideal. This is not only a break from your hair in general but prevents mistreatment of your hair when working out. Of course, after working out, dealing with your hair is possibly the last thing you want to do at night. Protective style alleviates this by allowing you to be able to wrap your hair, put on your satin bonnet for curly hair, and be done for the night easy peasy!
For the best hair care accessories head over to Royalty Headwear. They are a superior provider for your hair care needs, even Silk Bonnets!

Our jumbo bonnets are the bonnets you deserve. This satin bonnet was made to never slide off while you sleep and fit all of your hair, regardless of your hair style. You don't have to choose between a quality hair bonnet and one that fits all of your hair any more, Royalty Headwear has you covered!

Make sure to subscribe for more tips and tricks! 💯