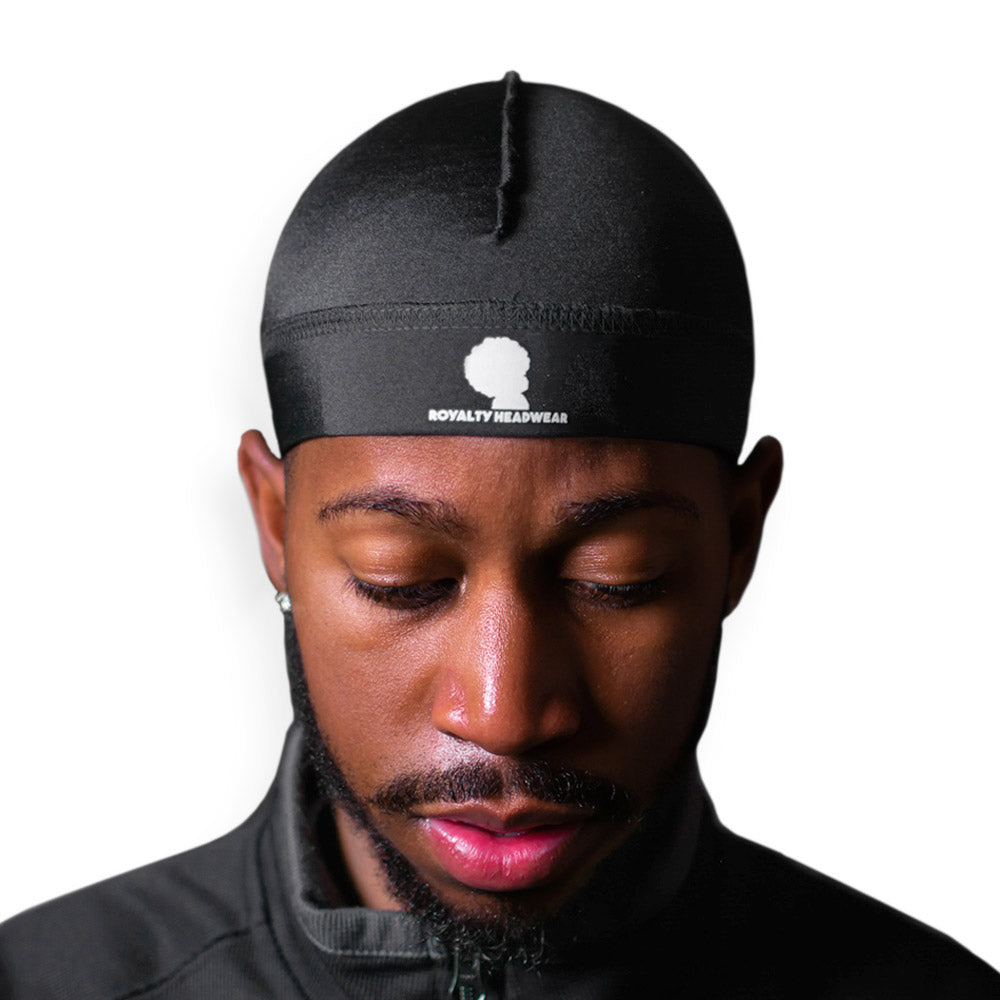 If there's anything I know, getting your 360 waves, 540 waves or 720 waves can be difficult, so I thought it would be helpful to provide you all with some helpful tips weekly. Durags, Compression Caps, Wave brushes  you name it, we got it! You can check out the short article below!
Compression is very important to having waves . Applying compression allows you to lay down curly hair to have waves. It also good to apply compression after a good brush session to retain the training. The double #compression method is very popular for #wavers. The double compression method is simply adding another durag or compression cap on top of the rag you're already wearing. Essential wearing to durags or caps.

A common problem with durags is that they can come off easily. One of the best ways to ensure durag security is the double compression method. By adding another #durag or #compressioncap you lose the risk of your #durag coming off. Our Royalty Cap is a great tool for double compression. The spandex material does a great job forming to your head while the elastic band keeps you comfortable. Overall a great way to maintain your #waves.

The double compression method is also great for wolfing. #wolfing is a process to train your hair and improve your waves. When #wolfing you increase your brush and conditioning sessions and grow your hair (preferably 3-6 weeks). Compression is vital being that you'll do much hair than usual. Double compression allows you to get the perfect lay regardless of the hair length.

Compression is great, but too much is uncomfortable. Compression tolerance will vary so be sure to use what feels best to you! If you'd like more great waver tips, make sure you subscribe to our email and text notifications!
For the best durags for 360 waves head over to Royalty Headwear. They are a superior provider for everything waves. If you're still asking how to tie a durag, we've produced something that will change your life.
Our silky durag, the royalty rag, is the first one strap durag. This isn't your regular durag, with two straps. This one strap durag, have velcro on that one strap so you can easily apply it. Never deal with knots in the back of your head or those deep forehead lines you get from the typical durag.
Our Compression Cap, the royalty cap, is the only wave cap that has its elastic band completely encased in fabric. This is a simple alternative to your typical durags and provides a great way to double compress your waves.
Lastly, our Natural Pomade is made of plant based ingredients that are sure to provide you with great hold, moisture and shine. Made with natural ingredients such as beeswax, castor oil, coconut oil, shea butter, cocoa butter, and sweet almond oil, it's guaranteed to leave you satisfied.