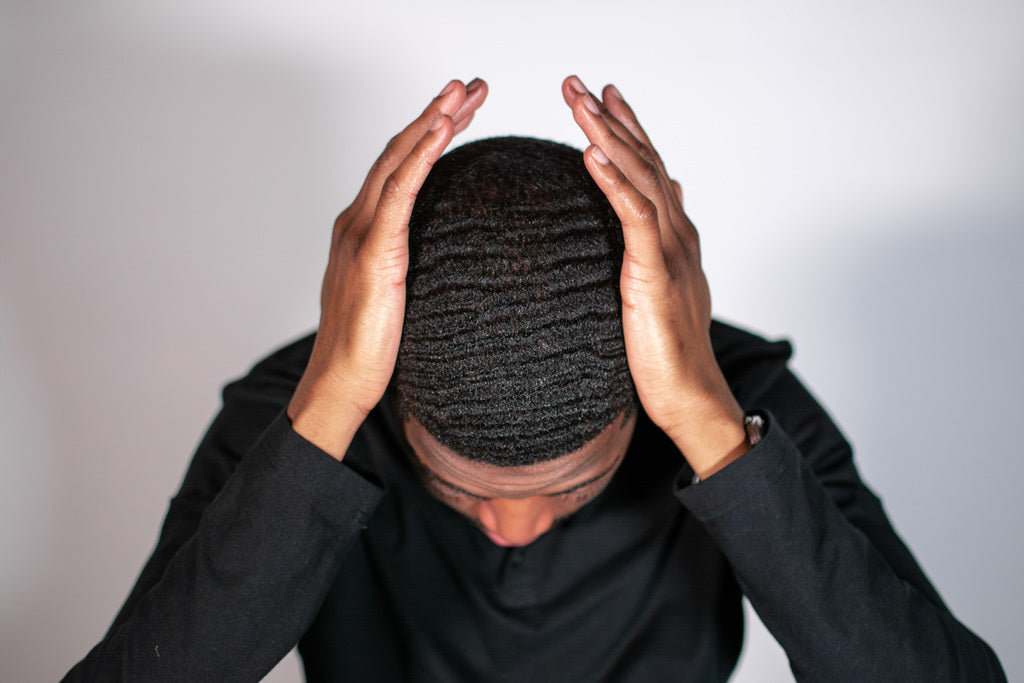 If there's anything I know, getting your 360 waves, 540 waves or 720 waves can be difficult, so I thought it would be helpful to provide you all with some helpful tips weekly. Durags, Compression Caps, Wave brushes  you name it, we got it! You can check out the short article below!
Winter is here! Time for cooler temperatures which means wearing caps and beanies. Though they're stylish ways to stay warm, they can be unhealthy for your 360 waves and hair. They can lead to dryness, irritation, and even pull hair out of your scalp. We'll go over the best ways to stay warm and wavey.

Wave Caps:
Wave caps will be your best friends during this time of year. Anytime you wear a cap or beanie, wear a  compression cap. It's a sleek and subtle way to keep your hair laid and protected. Our Royalty Cap is a great solution. The spandex material does a great job forming to your head while the elastic band keeps you comfortable. Overall a great way to maintain your waves.

Durags:
The second option would be to #rag up. You can never go wrong with the throwing on your #durag. It'll keep you hair laid while you're wearing the cap or beanie. Try your best to keep your strings flush when tying and create a small knot if possible. Durag strings can cause an awkward fit to your hat. Our Royalty Rag has a sleek design to help combat that problem. The one strap and Velcro make it easy for your durag to be flush while wearing caps.

Satin Lined Caps:
If you're a person who doesn't want to wear a durag or cap under your beanies, satin lined caps are your best option. They offer the style of regular caps while keeping your hair healthy and protected. They come in many styles ranging from beanies to dad caps.

Choose the option that works best for you and fits your style, but be sure to keep your hair healthy and wavey!
For the best durags for 360 waves head over to Royalty Headwear. They are a superior provider for everything waves. If you're still asking how to tie a durag, we've produced something that will change your life.
Our silky durag, the royalty rag, is the first one strap durag. This isn't your regular durag, with two straps. This one strap durag, have velcro on that one strap so you can easily apply it. Never deal with knots in the back of your head or those deep forehead lines you get from the typical durag.
Our Compression Cap, the royalty cap, is the only wave cap that has its elastic band completely encased in fabric. This is a simple alternative to your typical durags and provides a great way to double compress your waves.
Lastly, our Natural Pomade is made of plant based ingredients that are sure to provide you with great hold, moisture and shine. Made with natural ingredients such as beeswax, castor oil, coconut oil, shea butter, cocoa butter, and sweet almond oil, it's guaranteed to leave you satisfied.